Whilst everyone has been raving about the new pastel Barry M textured nail polishes, Seventeen have been keeping very quiet about their version. I saw the black one advertised in the Beauty magazine Boots sends us every few months, I love reading these and seeing all the new products due out, but was very excited about these polishes. After a lot of waiting, they are finally due to be released on the 20th!
I'm glad they have finally released a picture so I can post about them! Looks like there will be four colour ways available, black, grey, navy and red, and to be honest I want them all! I might limit myself to black and blue though (at least to start with, I will most likely end up with all four!)
I actually prefer these colours to the Barry M ones, they are really bold and striking, which I think fits well with the grungy texture effect.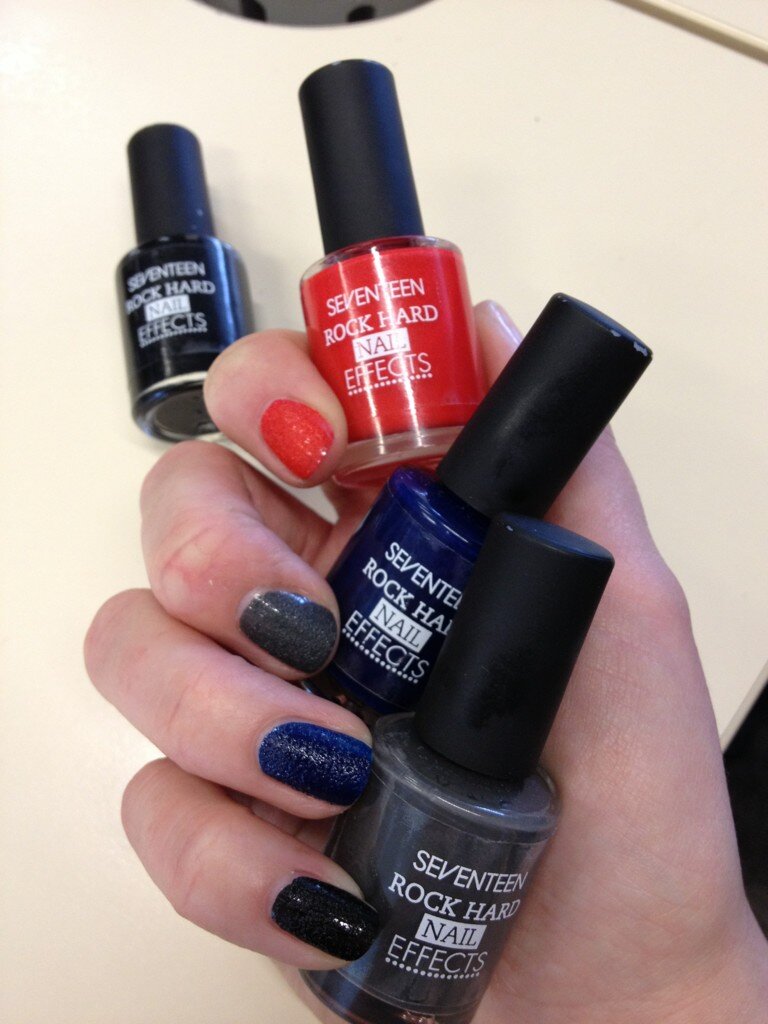 I am not sure as to the price, but normal Seventeen polishes retail at £2.99 so I think it is safe to say they will be affordable. There might also be an offer on Seventeen cosmetics to coincide with the release (not saying anything about that one). That is one big perk of working in Boots, I love knowing about the new releases and offers first :).
I am really excited for the release of these and after the OPI liquid sands I tried last week, I will be interested to see how these compare. What about you? Anyone else excited for these or do you prefer the pastel Barry M version?